One day webinar on
'Virtual Reality in Social Work Education'
29 January 2022
Time : 10 AM (IST)
Organised by
DEPARTMENT OF MSW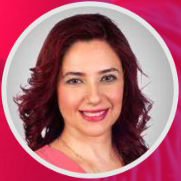 Global STEM Educator, Greece
Engineer, Educator, Entrepreneur
Dear Sir/ Madam,
Sub: Invitation to the One Day International Webinar on Virtual Reality in Social Work Education reg.
It gives us immense pleasure to invite you to the One Day International Virtual Conference on Virtual Reality in Social Work Education organised by the Department of Social Work, Labour India College, Marangattupilly on 29 January 2022.
Rania Lampou (Greece) is the Keynote Speaker in this conference. She has been awarded many national and international prizes (over 120) and she is a "Global Teacher Award 2020& 2021" (AKS Awards) winner and a "Global Teacher Prize finalist 2019". Other reputed dignitaries including academicians and Scholars are also expected to attend the conference as resource persons and guests.
The Conference provides a platform to explore and reflect on newer areas and concerns related to Virtual Reality. Faculty members, academicians, researchers and students are invited to participate and present papers related to the thrust areas of the conference. Your participation will definitely add more prominence to this academic event. All accepted papers will be published in an International Peer Reviewed Multidisciplinary Journal.
Thanking You in Anticipation
Dr. Lison Varghese
Principal
Important Dates
Date of the Conference: 29 January 2022
Deadline for Submission of Abstracts: 27 January 2022
Send your Abstracts to
seminar@licte.com
Mode of presentation : Online (Zoom)
LABOUR INDIA COLLEGE
Labour India Educational Society was founded in 1984 by the visionary legend Shri George Kulangara who has always been instrumental in the socio-economic progression of Central Travancore. This Shrine of Letters adorns the pride of igniting the latent potential of the youth hailing from globally. The glowing track record of social service has not in any way induced lethargy in striving for excellence but only re-energised us.
 Address for Correspondence
Ms. Soniya, Mob : 9544 355 699
(Organising Secretary) 
Department of MSW
Dr. Lison Varghese, Mob : 9947 116 804
(Principal)
Labour India College
Marangattupilly, Kottayam, Kerala-686635
seminar@licte.com